Death to the Mullah's Regime! For the Socialist Middle East!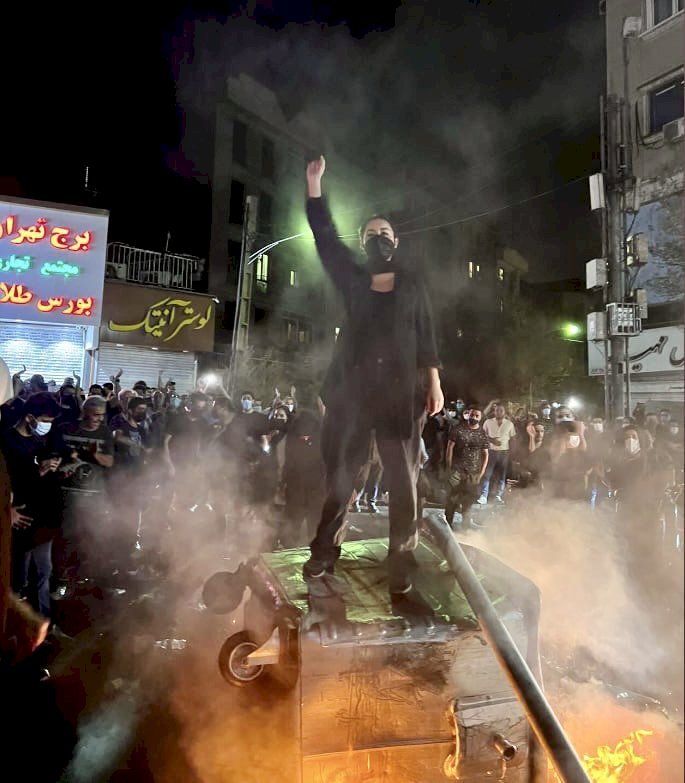 Declaration of SEP (Socialist Laborers' Party, Turkey) :
From the very first day they came to power, capitalist mullahs in Iran have made women, youth, workers, and oppressed peoples suffer. While the people are suffering from poverty, this cast of mullahs continues to loot the wealth of the country and get richer. The only thing that keeps the regime in Iran alive is blatant state terrorism. Despite this, Iranian workers, women, youth, and oppressed peoples, who are at the end of their rope, do not hesitate to challenge the regime. Except for a handful of exploitative tyrants and small interest groups that feed on them, the whole society wants another Iran.
SALUTE TO THE RESISTING IRAN!
SALUTE TO THE WOMEN RESISTING AGAINST SHARIA!
Recently, during the Bread Riots that lasted for months in 2019-2020, more than 1500 workers were massacred by the regime. Iranian mullahs have amassed a fortune from the poverty of the people. Those who object are slaughtered in the streets, in torture chambers. And now, the murder of 22-year-old Mahsa Amini by regime officials called 'morality police', has caused a social explosion once again. The capitalist mullah regime has killed at least 300 people so far in this riot. Thousands of left-wing people, blacklisted by the regime, especially university students, were picked up from their homes.
"MERG BER DICTATOR!"
We stand with the Iranian people who are fighting for equality and freedom in the streets. We know that the Iranian people will grow many Mahsas. We know that the Iranian working class will establish Shuras (councils) with the general strike. The struggle will continue until victory!
PERMANENT REVOLUTION UNTIL VICTORY!
THE PEOPLES OF IRAN ARE NOT ALONE!
After Amini's death, the imperialist powers' concern for the 'rights' of the Iranian people is nothing but hypocrisy. Thousands of Iranians lose their lives every year due to the embargo imposed by the USA on pharmaceuticals and essential products. The policies of US imperialism have so far only strengthened the Mullahs. This is the obvious truth.
DOWN WITH DESPOTISM! LONG LIVE FREEDOM!
Iranian workers, youth, and oppressed peoples should unite and establish a new country through their self-governing bodies, the Shura. It is not possible for imperialist capitalist barbarism to offer us an optimistic future. Socialism is the only way of salvation for the peoples. The flame of the Iranian revolution will illuminate the entire Middle East and the world. As revolutionary socialists in Turkey, we are always with the Iranian struggle for freedom.
LONG LIVE THE STRUGGLE!
LONG LIVE REVOLUTION AND SOCIALISM!
LONG LIVE SOCIALIST MIDDLE EAST!
JIN, JIYAN, AZADI!