Greek revolutionary marxist organization OKDE SPARTAKOS's statement on solidarity with earthquake victims in Turkey and Syria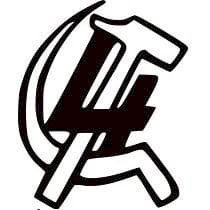 SOLIDARITY WITH EARTHQUAKE VICTIMS IN TURKEY AND SYRIA
SPARTAKOS members and their friends express our international solidarity to the peoples of Turkey and Syria, who are facing the tragic effects of the recent earthquake. Our thoughts are with the women, men and children who lost their lives or their loved ones, and those who were financially devastated by the unprecedented tragedy.
The world of capital cannot and will not produce solutions to problems. It has been proven once again that even natural disasters are class marks. The victims mostly belong to the minorities who live and work in narrow contractor-built buildings, the refugee population and the wider poor. In addition to the earthquake, earthquake survivors have to deal with frost, poverty and governments' inability to protect their foundations. In fact, due to the embargo imposed by the West in Northern Syria, no international aid is sufficient. Meanwhile, hostilities and military operations continue despite the earthquake. Not only do the populations in the earthquake in northern Syria die carelessly, they are also bombed by the Turkish and Syrian army.
The workers and women of our country are aware of the effects of natural disasters. Not many years have passed since the Athens earthquake, which cost the lives of dozens of people, even inside the destroyed factories. But we know well how important the solidarity of peoples is in these difficult times. We propose the friendship of the peoples and globalist class solidarity against war, nationalism, the capitalist interests that keep our peoples divided.
We call on everyone to donate food for the survival of the Turkish and Syrian peoples in solidarity structures and labor unions.
OKDE - SPARTAKOS also called for financial support to those affected in cooperation with the comrades of the Socialist Laborers Party of Turkey (SEP - Socialist Laborers Party).
Account number GR2401102010000020100867702 (National Bank of Greece)-HELP FOR TURKEY and PayPal Support Okdespartakos.
Emergency aid to earthquake victims.
Strengthening solidarity structures!
Immediate cessation of military operations, lift sanctions that affect only the most vulnerable and hinder the transfer of humanitarian aid to Syria.
Long live proletarian internationalism and friendship of peoples.