Revolutionary relief and solidarity campaign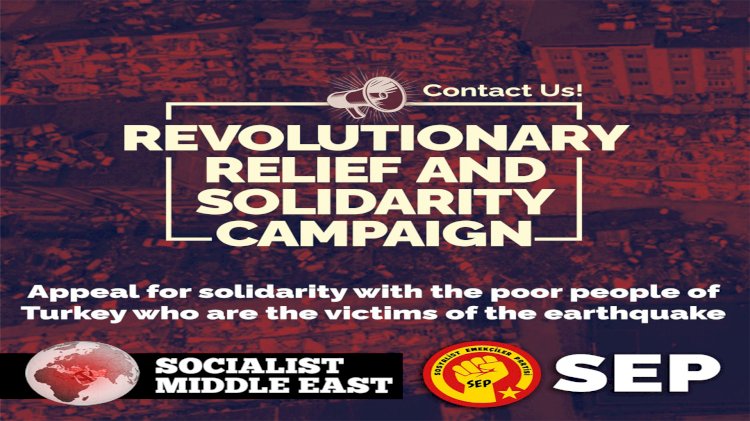 Shaken by two earthquakes of 7.7 and 7.6, thousands of people are still waiting to be rescued under the rubble in 10 cities of Turkey.
 Hundreds of thousands are deprived of even the most urgent aid, waiting for solidarity under harsh winter conditions. 
The system cannot handle even the most urgent tasks!
Hundreds of people lost their lives in the same earthquake in Syria. 
The rotten capitalist system and the greed for money  is killing! 
We call for solidarity with the poor workers who are the victims of this terrible disaster. 
Contact us!
Support us so that the revolutionaries can help the masses.
Let's raise revolutionary solidarity with the poor people.