George Floyd Solidarity Protest in Istanbul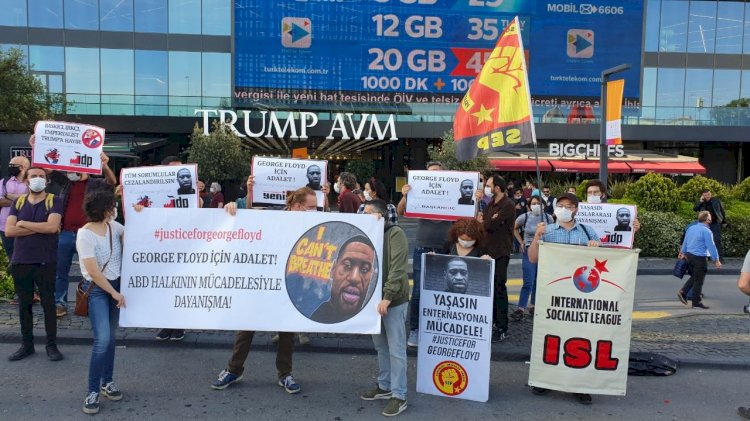 In Istanbul, in front of Trump Tower, SEP, İDP, Sosyalist Demokrasi İçin Yeniyol, Başlangıç organized protest for solidarity with the riots across the US sparked by the murder of George Floyd.
In the protest, protestors stated that the US imperialism built not only on racism but also exploitation and oppression of different identities. To defeat racism, it is necessary to defeat the capitalism that can only be possible through international class struggle. 
Video from the protest: