The Statement of the Kurdistan Teachers' Union (Saqqez and Zivaye) In Condemnation of the Biological Terrorist Attack on Female Students in Saqqez and Other Cities.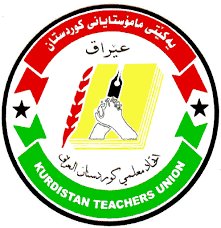 Dear people, cultured colleagues, dear students:
The extent, continuity, and lack of control and conscious awareness of the wide and far-reaching security institutions of the country during the serial poisoning of students shows that the criminal attacks of infanticide and poisoning of students, especially in girls' schools, are completely systematic and organized, its perpetrators have received such support and protection from the authorities, that after passing of five months since its outset, they are still engaged in their evil deeds without fear - and apparently without any findings to be halted?!! As if these serial poisonings have no end!
A quick look at the similar method of these chemical attacks, and beside that with regard to:
1-The irrational statements of incompetent officials
2- The humorous reactions of the government officials towards students' lives and their mental and physical safety
3- The methods and manners of the reported news in government media
4- The arbitrary and illegal encounters of law enforcement and security forces with parents of students, teachers, and people protesting these poisonings
5- The intentional negligence of the relevant institutions in identifying, punishing and making the perpetrators, leaders and masterminds of these huge and systematic crimes and many other cases to be known, has created many questions and uncertainties in the public opinion that it is necessary for the government, which claims to be in control of intelligence inside and outside of the borders, make clarification, respond, and enlighten the public. Otherwise, the public anger and disgust will be more widespread than before, in which that will include people and even the gray and indifferent strata of the society.
The Kurdistan Teachers Association (Saqqez and Zivaye) while strongly condemns these serial and extensive crimes, in which their biological consequences and devastating sequences will undoubtedly show themselves in the future, it reminds the claimant and responsible institutions, that indifference to the lives of citizens and students, and the unwise and ill-considered words of some officials, the security encounters with the parents of students and those protesting these crimes, not only does not help to maintain the safety of schools and students, but rather, it will create a platform for greater security for the perpetrators of serial poisonings and criminals. Therefore, this trade association warns that the current method of erasing the face of the problems, which is the continuation of the wrong way for several years in concealing the truth and deceiving the public opinion, has lost its function and the consequences of insisting on it will soon include all those whom " under the law are more equal!" For when insecurity is created for a part of society, this insecurity affects the other parts in different and more diverse ways.
Kurdistan Teachers' Union (Saqqez and Ziviyeh)
Monday, April 10, 2023